This guide explains who might be able to make construction injury claims following an accident at work. 
By looking at different types of injuries you might sustain in this type of accident, we explore potential compensation values and how solicitors evaluate them. Furthermore, this guide explains the benefits of No Win No Fee agreements should you wish to take legal action. 
We can offer support if you have suffered an injury on a construction site and it was your employer's fault. Our panel of solicitors can guide you through every step of the personal injury claims process using their years of expertise. If you wish to connect with a specialist solicitor from our panel, please get in touch with us through either of the following methods:
Jump To A Section 
Construction Site Injury Compensation Claims – Eligibility Criteria
You may be able to claim compensation for a construction site injury if you can prove that your employer is responsible for your injury. Whether they are wholly or partly responsible, if you can prove this, then you may be able to claim for their liability. 
Every employer has a duty of care towards their employees. This duty of care requires them to take practical measures to ensure safety within the workplace so as to keep the risk of injury to employees minimal. This duty of care is a legal requirement, as stated in The Health and Safety at Work etc. Act 1974.
Regarding construction sites specifically, The Construction (Design and Management) Regulations 2015 clarifies an employer's duty of care and responsibilities when managing a construction site.
To fulfil this duty of care, employers must regularly conduct risk assessments and eliminate hazards when possible as soon as they know about them. They must also provide sufficient training and protective equipment for employees.
Therefore, the principles of making construction injury claims are that:
You suffer an injury.

The actions or inactions of your employer—who owes you a duty of care—caused the injury.

These actions or inactions constituted a breach of their duty of care.
If you can prove the above eligibility criteria, then you may be able to sue your employer for your construction site accident. Feel free to contact us to learn more about the eligibility requirements in construction injury claims. We can examine the grounds of your claim for free.
What Sorts Of Construction Injuries Can I Claim For?
Below, we have included examples of potential construction injury claims. This gives you a better idea of how an employer could be responsible for different construction site accidents.
No warning signs are present in a hazardous environment. You could be

struck by a moving object

, like a rolled steel joist (RSJ) beam being moved with a crane, if you were in an area that you didn't know was unsafe, causing nasty lacerations or broken bones.

You are not given the correct

Personal Protective Equipment

(PPE), like a hard hat. If you are hit on the head by an object, you could suffer a

 

serious injury

, such as

brain damage

, that could have been avoided. 

Not regularly checking the maintenance of equipment. For example, your employer could ask you to use a faulty piece of machinery, such as a digger, which has yet to be recently tested. This could lead to it malfunctioning and you sustaining crushing injuries. 

You were not given any

manual handling training

. You could

fall from a height

and suffer a

spinal injury

if you have been asked to work from a height and are unaware of how to conduct your actions safely. 
As these are just a few instances of employer negligence that could lead to accident at work claims, you should contact us to verify whether your construction site accident was due to the actions or inactions of your employer.
Evidence That Could Help You In Construction Injury Claims
Evidence is crucial in construction injury claims. Proving your employer's liability can determine whether you win your case or not.
As such, here are examples of pieces of evidence that could aid your claim:
An accident report from the workplace log book of your recorded accident. 

CCTV footage

of the accident. 

A diary where you have recorded your symptoms and the impact the construction injury has had on you. This can help support your general damages compensation, which we discuss in detail in the next section.

Evidence of medical care you have received, such as a discharge letter from the hospital.

Contact details of witnesses to the accident

Photographs of your injury, if visible, and of the accident site. This can highlight a fault in the machinery, for example.
Since providing evidence is crucial to prove a personal injury claim, our panel of solicitors can help you collect what you need. If you require this support, please get in touch with us today for free.
How Much Is My Construction Injury Claim Worth?
Personal injury settlements awarded for successful construction injury claims can consist of a general damages sum and a special damages sum. 
The amount of compensation for your general damages will depend on the physical and psychological impacts of your injury. This includes:
Your injury's severity.

Your expected recovery time and the treatment you need.

The extent of your symptoms.

How much your quality of life is lowered.

The state of your well-being. 
Solicitors can use the Judicial College Guidelines (JCG) to help them calculate the value of your injuries. This document contains guideline compensation brackets for different types of injuries. Additionally, they might use information from your independent medical report to help them alongside the JCG. 
Construction Injuries Table
Here is a table with injuries at varying severities taken from the JCG with their compensation figures. Please use this as guidance rather than a definite evaluation of what may be awarded for construction injury claims.
| Injury | Severity | Compensation table | Comments |
| --- | --- | --- | --- |
| Brain damage | Moderate (c) (i) | £150,110 to £219,070 | Severe effect on intellect and personality change with no chance of future employment. |
| | Moderate (c) (ii) | £90,720 to £150,110 | Modest effect on intellect and the chance of future employment is greatly reduced. |
| | Moderate (c) (iii) | £43,060 to £90,720 | Moderate effect on memory and concentration and the chance of future employment is moderately reduced. |
| | Less severe (d) | £15,320 to £43,060 | Where a good recovery is made and the injured person is able to return to work, but there still may be problems with memory and concentration. |
| Amputation of arm | Loss of one arm (b) (i) | Not less than £137,160 | Arm amputated at the shoulder. |
| | Loss of one arm (b) (iii) | £96,160 to £109,650 | Arm amputated at the forearm. At the top end of this bracket will be injuries with severe phantom pains. |
| Arm | Severe (a) | £96,160 to £130,930 | Serious injuries that leave the injured person only a bit better off than if it had been amputated. |
| Leg | Amputation - above the knee on one leg (a) (iii) | £104,830 to £137,470 | Award will depend on severity of phantom pains and psychological effects. |
| | Amputation - below the knee on one leg (a) (iv) | £104,830 to £137,470 | Award will depend on severity of phantom pains and psychological effects. |
| | Serious (b) (iii) | £39,200 to £54,830 | Where serious fractures to joints lead to instability, extensive scarring, and have taken a time to heal. |
How To Claim Special Damages After An Accident In Construction
The amount of compensation you receive for special damages will depend on the amount of past and future money you have lost or will lose because of your injury. This includes:
Lost wages if you are

left unable to work

. This can relate to money you've lost taking time off work and also money you will lose in the future if you're unable to return to your job.

Travel expenses for trips to appointments relating to the injury. 

Care costs for nursing care or babysitting cover (if you need to stay in the hospital for an extended period of time, for example).

Medical costs for specialist equipment or medication that is needed, like prescriptions for painkillers or antibiotics.

Adapting your home to make it more mobile, such as implementing ramps for wheelchair access.
Just like with proving your employer's liability, you may not be able to claim special damages compensation if you don't have evidence for your monetary losses. You can provide proof in the form of:
Payslips.

Travel tickets.

Bank statements.

Receipts. 

Invoices.
Our panel of solicitors can also help you ensure you have sufficient evidence in order to claim compensation for your construction injury. Continue reading to learn more about further legal support our panel of solicitors can offer you.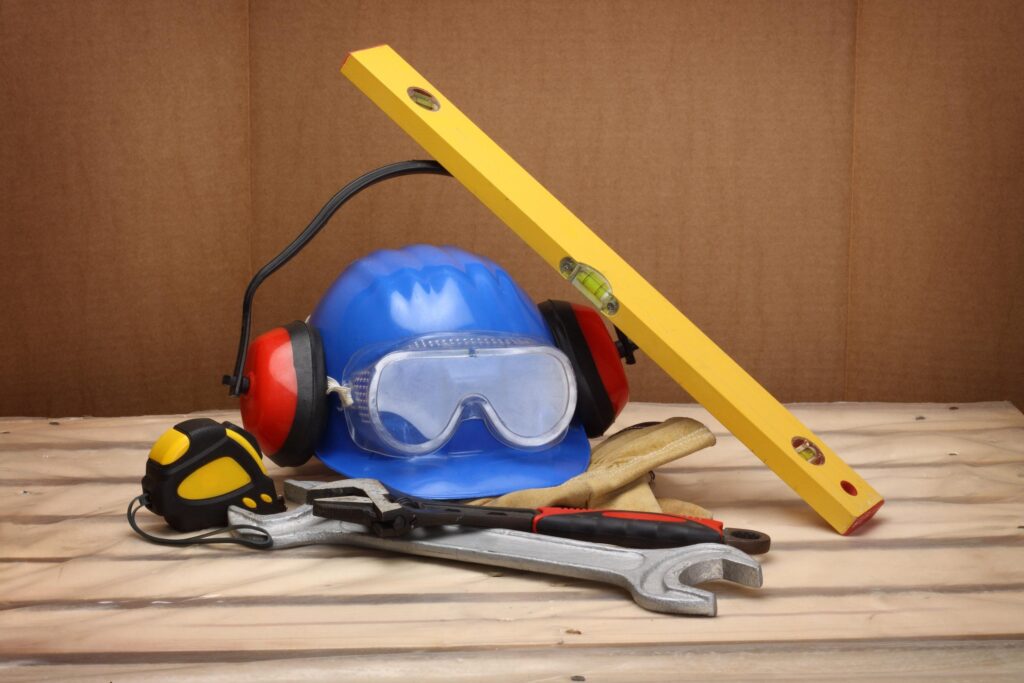 Make A No Win No Fee Construction Accident Claim
Say you get in touch with us, and we establish you have solid grounds to make a construction injury claim, we can connect you with a specialist No Win No Fee solicitor from our panel. In this situation, you may proceed with your claim through a Conditional Fee Agreement (CFA), which is a type of No Win No Fee agreement.
You are not required to pay your solicitor's fees before or during the claims process with a CFA. Moreover, you are not required to pay your solicitor's fees if they do not win your case for you.
This means that you will only pay your solicitor's fees if you have a successful claim, and this success fee is only taken out of your compensation amount once it has been awarded.
So, although there is no obligation to work alongside a personal injury solicitor for your construction injury claim, we strongly advise you to do so. Since we have specialist experience in previous construction injury claims and understand the complex legal system, we can make the claims process easy and simple for you. 
Please use one of the details below to access our services:
Read More About Construction Site Accident Claims 
Thank you for reading our guide explaining construction injury claims and the steps you should consider. 
These other guides of ours offer similar information:
Alternatively, these pages might give you useful information also: